Campbell McComb
Managing director
Campbell has over 20 years funds management experience in Australia, the UK and Asia. He has established and successfully run several funds management companies.
Michael Hynes
Executive Director
Michael has over 30 years' experience in Capital markets and is a known leader in Private Equity, Venture Capital and Corporate Finance across APAC – recognised for building trusted, long standing partnerships through a commitment to delivering best practice advisory services to help clients grow their businesses.
Laz Siapantas
Director – Auctus Asset Management
Laz has over 15 years' funds management experience in both onshore and offshore capital markets with a core focus on alternative investment distribution. His experience spans public and private markets and executive board roles.
Mo Ajjaoui
Investment Manager
Mo has a wealth of industry experience from over 10 years in energy and funds management in Australia and the USA. Mo brings investment strategy, commercial analysis and complex financial modelling capabilities to the team.
Justine Wilkie
Director – Auctus Asset Management
Justine has over 14 years' experience within boutique and global funds management organisations spanning relationship and operational management, product development and investment structuring.
Geoff Koudelka
Head of Capital Markets
Over the last decade Geoff has worked in distribution in alternative investments, principally focussed on private markets opportunities in growth capital and real estate in both the United States and Australia. Prior to this Geoff spent his career in financial markets, working in institutional equity sales in both the U.K and Australia.
Sam Espie
Capital Markets
Sam has spent a decade in private markets funds management principally focused on distribution. Prior to this he spent his career in financial markets, working in trading, corporate finance and private wealth roles across public debt and equity markets. His capital raising network is focused on wholesale, high net worth and family office clients.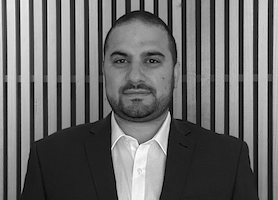 Justin Mouchacca
Corporate Secretary
Justin is a highly experienced ASX-listed Company Secretary and Financial Officer. Principal of JM Corporate Services and currently Company Secretary and Financial Officer of several ASX listed companies. Justin is a Chartered Accountant and Fellow of the Governance Institute of Australia.
Kate Lambert
Investor Services Manager
Kate has over 8 years experience in financial services across private wealth management and industry superannuation, with a primary focus on managing partnerships and clients relationships.